Again this year, Labor Day presents an opportunity to reflect on the advances and challenges for California's workers and their families. This Labor Day brings a measure of good news for the state's lowest-paid workers: recent increases in the state's minimum wage helped to boost their earnings significantly. However, earnings for midwage workers have declined or stagnated in recent years despite a growing economy, pointing to the need for state policymakers to do more to strengthen economic security for the middle class.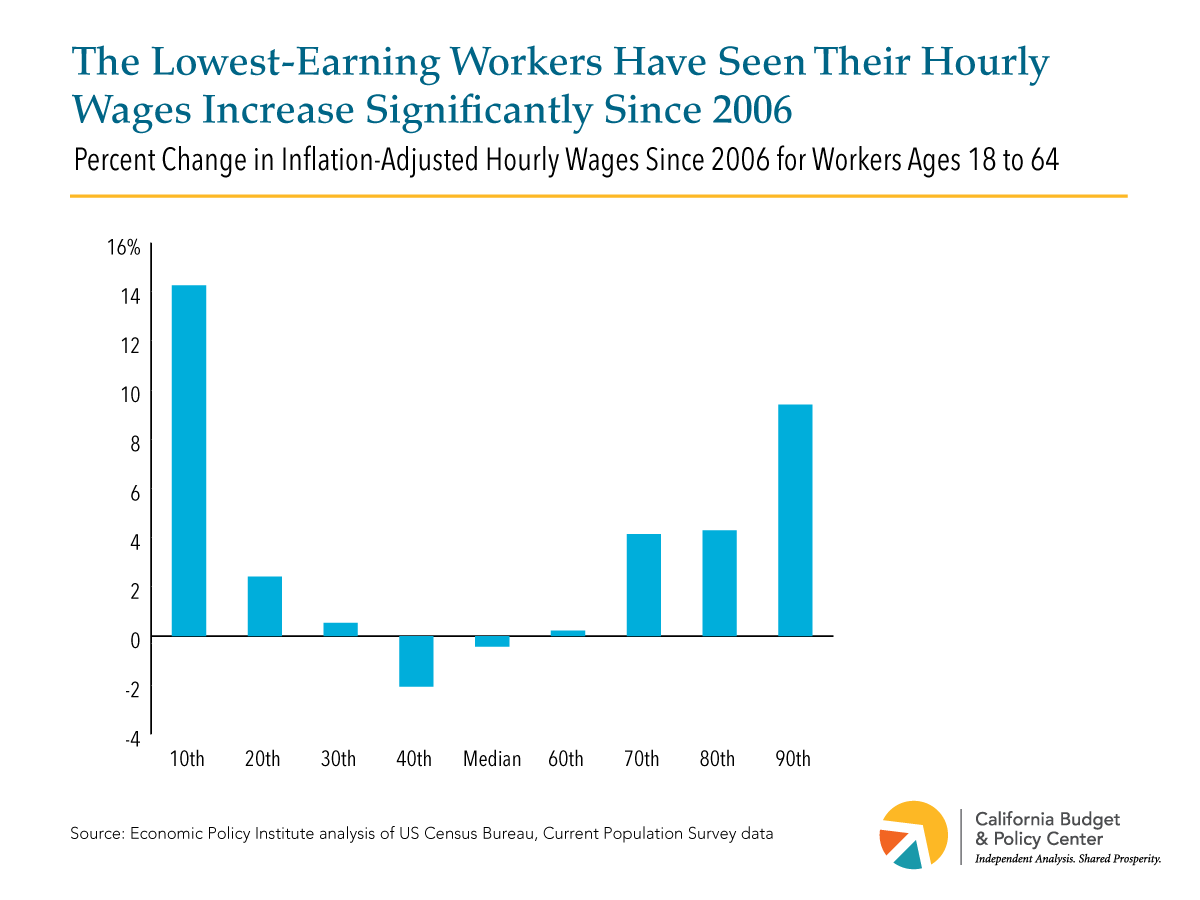 California's lowest-earning workers — those with hourly earnings at the 10th percentile of the wage scale — have made substantial gains in recent years. These workers experienced a 14.3 percent increase in their inflation-adjusted hourly wages between 2006 — the year before the Great Recession began — and 2016, likely reflecting recent increases in the state minimum wage. In fact, the lowest-paid workers saw a larger gain in their hourly wages over this 10-year period than the highest-paid workers — those earning at the 90th percentile — after adjusting for inflation. These trends show that raising the state's minimum wage has worked as intended by improving economic outcomes for low-income workers.
Yet despite these recent gains for low-wage workers, many Californians continue to face substantial challenges in the state's labor market. Notably, midwage workers — those at the 40th to the 60th percentiles of the wage scale — have seen their hourly earnings decline or stagnate over the past decade. (These workers earned about $15 to $22 per hour in 2016.) For example, workers at the 40th percentile earned about 2 percent less in 2016, after adjusting for inflation, than similarly situated workers earned in 2006. The longer-term trends also are troubling. Since the late 1970s, hourly earnings for workers at the low end and the exact middle of the wage scale have risen only by around 4 percent or less, after adjusting for inflation. This compares to a roughly 40 percent increase for workers at the 90th percentile — which is at least 10 times larger than the very modest wage gains that many Californians with lower incomes have experienced since the late 1970s.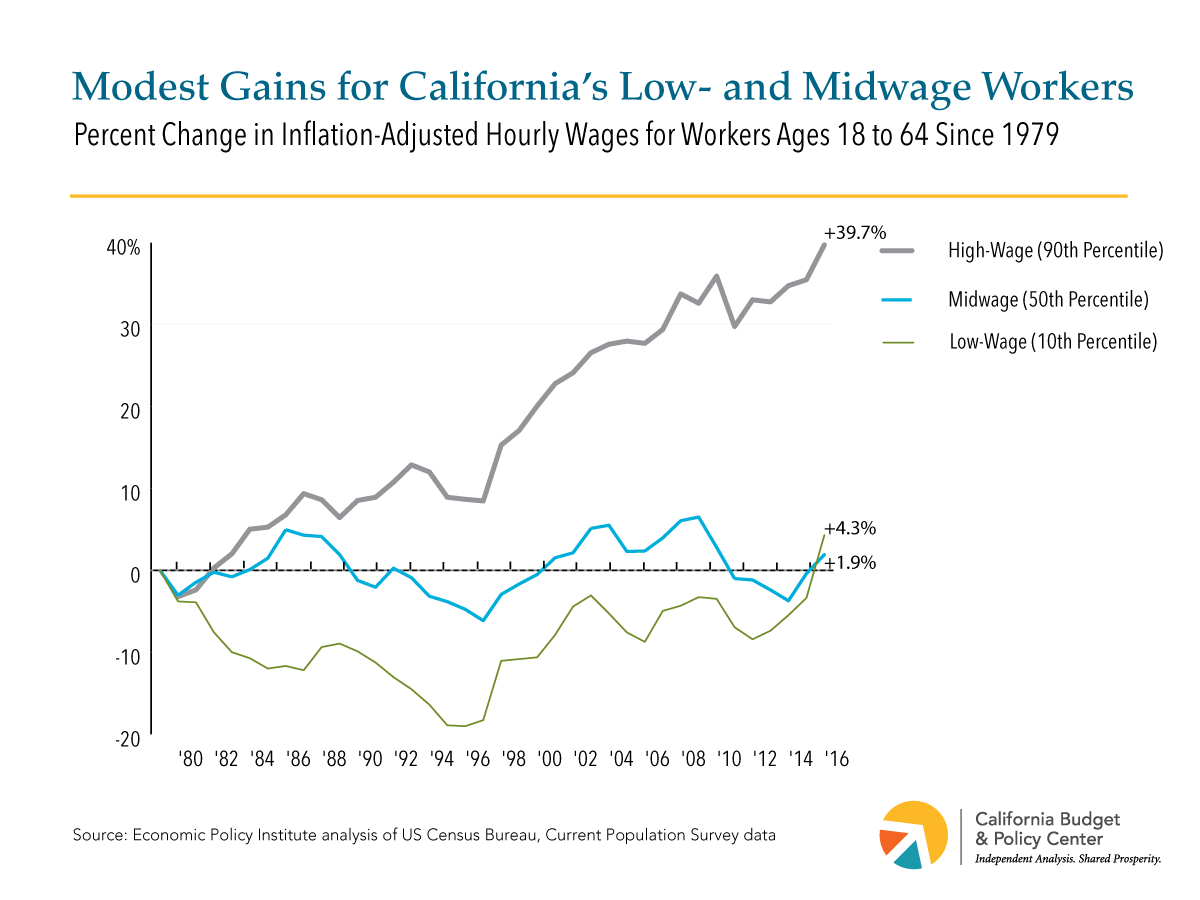 Policymakers have a variety of options to address the ongoing challenges facing many of California's workers. For example, they could:
Although California's economy is strong and continues to grow, many middle-income workers are still struggling due to declining or stagnant wages. Workers at the bottom of the wage scale have fared better in recent years thanks to the rising state minimum wage, though they still struggle to make ends meet, especially given the rising cost of living in California. The recent gains experienced by low-wage workers show that our policy choices matter. By broadening and deepening the reach of state policies, California can ensure that all workers along the income spectrum are better able to make ends meet, move up the income ladder, and achieve economic security.
— Amy Rose