The federal Affordable Care Act (ACA), signed into law by President Obama in 2010, has helped to substantially reduce uninsured rates in California. The latest US Census Bureau data show that:
3 out of every 100 children (3.3%) lacked health care coverage in 2015. This is down by nearly two-thirds since 2010 and by more than half since 2013, the year before California fully implemented the ACA.
The uninsured rate for adults under age 65 also has fallen, but remained at a relatively high 12.1% in 2015.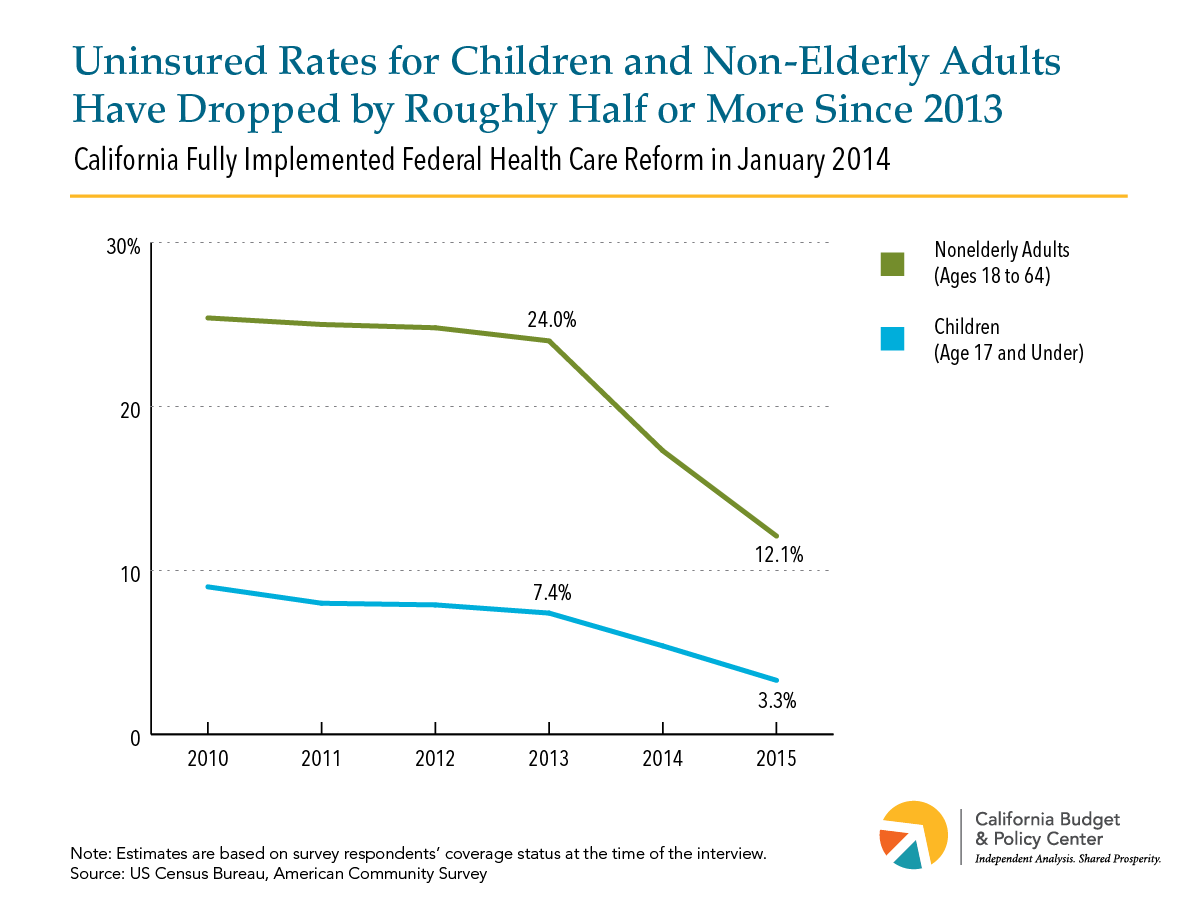 ---
Uninsured rates for Asian, black, and white Californians declined by more than half from 2013 to 2015 (see chart below).
The share of Latinos without coverage also has dropped, though Latinos' uninsured rate remained in double digits in 2015 (14.1%).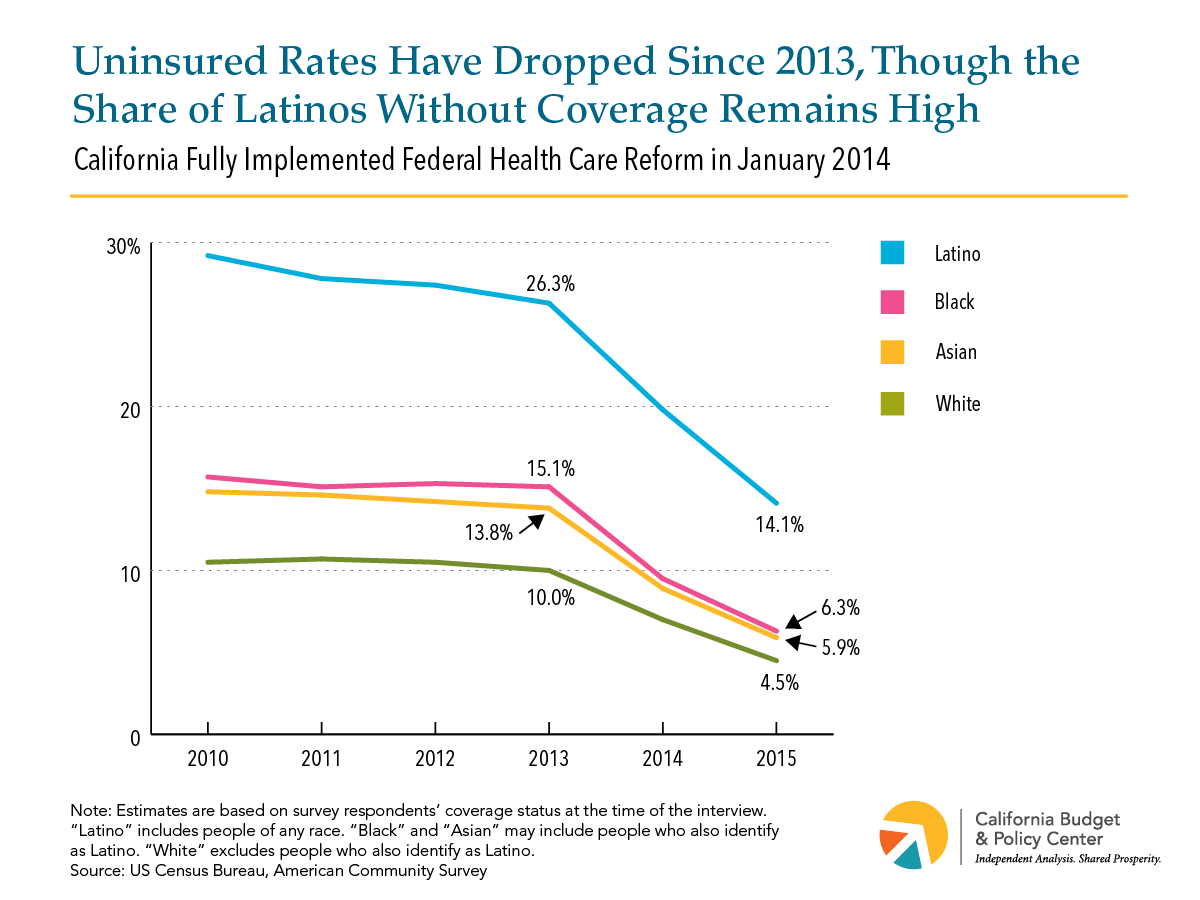 Further reducing uninsured rates would require the state and federal governments to not only continue implementing the ACA, but also to improve it, such as by expanding coverage options for undocumented immigrants. However, President-elect Trump's vow to repeal the ACA raises the prospect that millions of low- and middle-income Californians will lose access to affordable coverage.