For many years, high costs of living have made it difficult for many Californians to keep themselves and their families safely housed, healthy, and nourished. Recent high inflation has made it even harder for people to thrive in California communities.
When basic costs go up, Californians with the lowest incomes are particularly likely to struggle to make ends meet. Around 3 in 5 California households with incomes below $50,000 had trouble affording basic expenses in June. And due to past and continued discrimination, about one-half of Black, Latinx, and other Californians of color reported struggling with basic expenses in recent months, compared to about 30% of white Californians.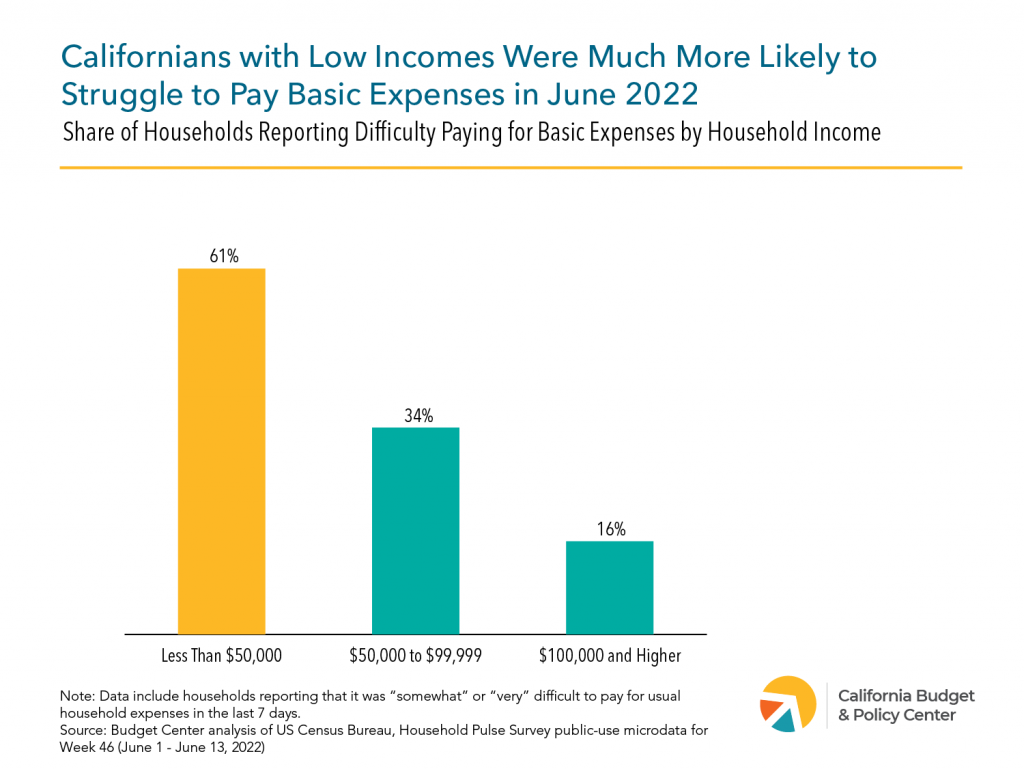 Policymakers should ensure policies to address recent price increases prioritize the needs of people with low incomes, who were already left out of sharing the state's pre-pandemic prosperity and who have been disproportionately impacted by the pandemic and inflation.