California workers deserve to be safe, healthy, and thrive. State leaders created COVID-19 supplemental paid sick leave to ensure workers were able to take time off to care for themselves and loved ones while following public health guidelines. This temporary policy lapses once again on September 30, 2022. Without it, many workers may have just three paid sick days a year.
During the early 2022 surge in cases, the number of Californians who reported that they were not working because they had coronavirus symptoms or were caring for someone who did increased by 320% — soaring to nearly 1 million adults statewide.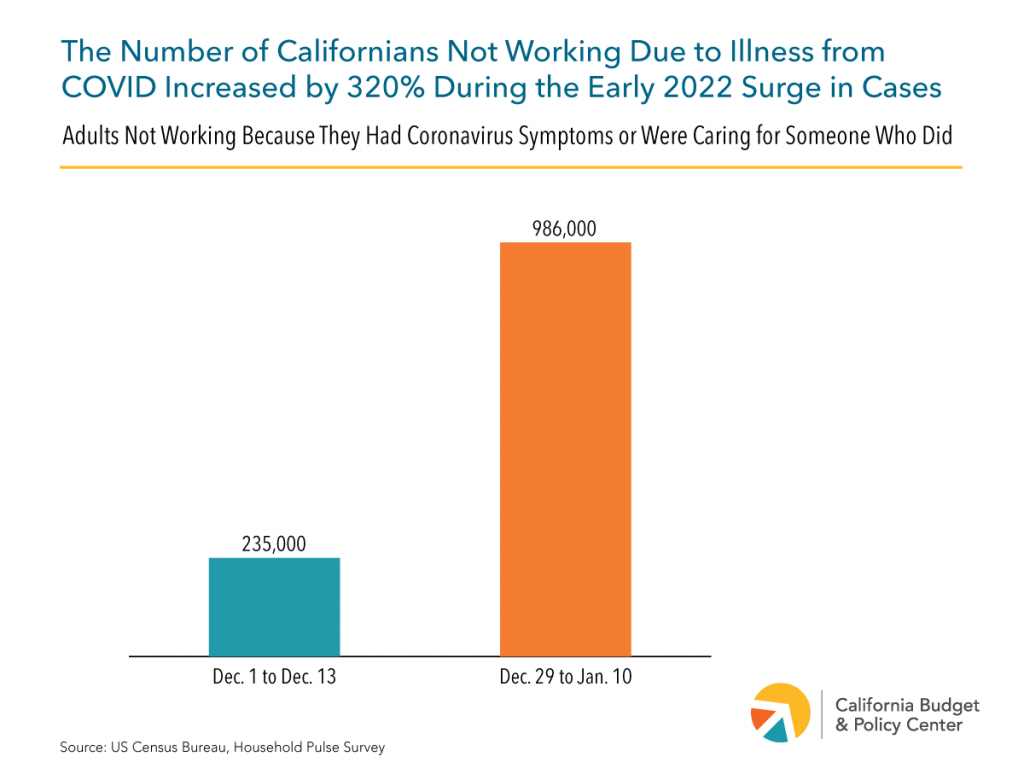 Without COVID-19 supplemental paid sick leave, workers may have to choose between working while sick and losing pay or even their job. Extending supplemental paid sick leave is critical so workers can care for themselves or family. The state should also require employers to provide 10 paid sick days a year to support workers' health and safety beyond the pandemic.
Note: This post was updated in July 2022 to reflect changes in state policy proposals.